How to package general cargo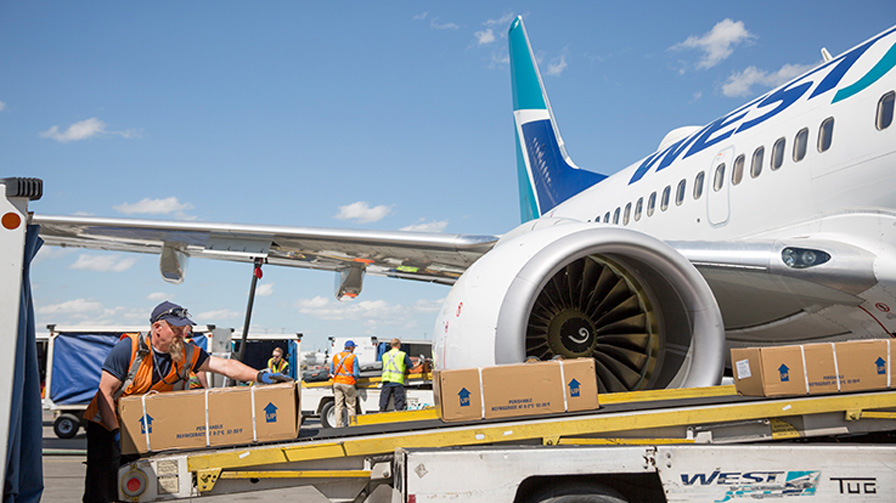 WestJet Cargo offers our customers peace of mind when shipping their cargo with us. Our experienced cargo experts are ready to offer you fast, friendly and reliable service that our customers have come to expect from us.
Packaging and marking requirements
Transport Canada regulations specify that every package must be secure before being loaded on board an aircraft. In order to make sure that your package is secure, warehouse personnel at your shipment's origin must complete a verification of all pieces in your shipment. Please also ensure that:
Every shipment contains a packing list of all the items included; 

The shipment is prepared to ensure safe carriage assuming ordinary care and handling;

Fragile shipments prone to damage under ordinary care and handling, high or low atmospheric pressure, or changes in temperature are packaged and labelled appropriately; 

Styrofoam is not used as a form of outer packaging;
Every piece of the shipment is legibly and durably marked with the name and address of the shipper and consignee; 

The packaging of compassionate transport meets all appropriate shipping requirements.
For general cargo, maximum weight per piece is 136 kilograms or 300 pounds. Please contact us for shipments exceeding this weight. For seafood, the maximum weight per piece is 36 kilograms or 80 pounds. We are unable to ship seafood beyond this weight.
The maximum height of any single piece of cargo must not exceed 70 centimetres or 31 inches.
A package may not exceed a combined total of 228 centimetres or 90 inches. A package's total size can be determined by adding the length plus the width plus the height of the shipping container. Please contact us for packages exceeding these dimensions.
The cost for each shipment is based on actual or volumetric weight, whichever is greater of the two. Here is how to determine the weight of a shipment:

Dimensions in centimetres: Multiply length by width by height. Divide the total by 6000. The result represents the volumetric weight in kilograms.

Dimensions in inches: Multiply length by width by height. Divide the total by 366. The result represents the volumetric weight in kilograms.
We transport most breeds of cats and dogs, with some restrictions on pets under 8 weeks, pets that are pregnant or in estrus, strong breeds and snub-nose (brachycephalic) breeds. Some regions have specific rules for documentation or breeds that can be transport — talk to us before you book if you're unsure.   
Household items
Mountain bikes
Clothing/Garments
Trade show equipment
Promotional material/flyers
Fruits/Vegetables
Fresh Seafood
Frozen Seafood
Fish
Animal Diagnostic Specimens
Dogs
Cats
Birds
Fish
Baby Chicks
Compassionate transport (HUM)
*Transportation of human remains must be booked through a funeral home
Dry ice
Lithium Ion Batteries – Contained in Equipment
Toxic Substances
Gases
Oxidizing Substances
WestJet Cargo offers service to many destinations across our domestic, transborder, Caribbean and international networks. Our extensive Canadian network provides cargo service to all provinces across the country, and our European network continues to provide our customers with cargo options to many cities around the world.
Depending on your shipment needs, WestJet Cargo's domestic tender and retrieval times may vary.  
Transborder and international shipment arrival times at our cargo facilities may vary.  If you have questions about transborder and international shipments, please call us at 1-866-WJCARGO (952-2746).
Get your goods where they need to go with WestJet Cargo. Contact us for a quote or to book a shipment.